Whether you are looking to buy or rent a commercial property, our quick and easy guide that can help you find potential property that suits your business needs.
1. Understand the Legal Requirements
Familiarise yourself with the local laws and regulations relating to purchasing and managing commercial properties. Take your time doing research and learning about the local market, so you can fulfil your investment goals and maximise return.
Consider all the relevant paperwork, certificates, financial and administrative processes that you will need to organise or outsource to a trusted party to handle.
If you are unfamiliar with the real estate process in Qatar, we recommended consulting a local agent who can offer more tailored advice and help you make intelligent investment choices. 
2. Assess the Costs and Secure Financing Options
There are many different types of costs associated with buying and managing commercial real estate in Qatar. These include mortgage plans, refurbishment costs, maintenance and repairs, and other property services that could add value to your investment or simply take the stress away.
Have your mortgage pre-approval ready so that you can secure your offer quickly.
3. Hire Professionals and Specialists
For a truly smooth and seamless buying process, hire a real estate agent to handle all the administrative work, arrange surveying and legal checks to ensure the quality of the real estate meets industry standards and your requirements. 
4. Complete the Transfer
Your real estate agent can help you negotiate the final price, draw up agreement contracts and other important documents, and oversee a smooth transfer and exchange of ownership.
5. Look After Your Property
There are many advantages to maintaining your real estate. Not only will it keep your tenants happy, but you can also build a solid foundation for a lucrative investment portfolio.
Consider hiring a facility management company to ensure health and safety compliance at all times and identify opportunities for early repairs to save costs. They can also provide a whole host of onsite support, including reactive maintenance service, waste management service, 24/7 security, and professional cleaning.
Ready to buy or lease a commercial property in Doha? Search from our database below or contact one of our estate agents.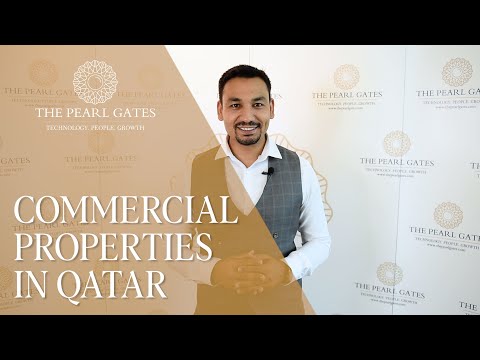 Kind of permit & Property search journey
End to end service from the market specialists.
Discover a wide range of property in Doha, Qatar with The Pearl Gates Real Estate Agents.