Take a look at our buying guide or contact one of our local experts ready to answer any questions.
1. Find out where you can buy properties in Qatar
Freehold Purchase
Non-Qataris can purchase, own, and use real estate in the areas listed below. Buyers will be granted residency in Qatar, which can be extended to their family for the whole duration of the property ownership:
The Pearl

West Bay (Al Qutaifiya)

Al Khor Resort

Al Dafna (Administrative Area No. 60)

Al Dafna (Administrative Area No. 61)

Onaiza (Administrative Area No. 63)

Lusail

Al Kharayej

Jabal Thuaileb
Leasehold Purchase
Non-Qataris can also buy real estate in the areas listed below on a 99-year leasehold which is renewable and transferable:
Musheireb (area 13)

Fereej Abdulaziz (area 14)

Al Doha Al Jadeeda (area 15)

Old Al Ghanim (area 16)

Al Rifaa and Old Al Hitmi (area 17)

Isslata (area 18)

Fereej Bin Mahmoud (area 22)

Fereej Bin Mahmoud (area 23)

Rawdat Al Khail (area 24)

Al Mansoura and Fereej Bin Durham (area 25)

Najma (area 26)

Umm Ghuwailina (area 27)

Al Khulaifat (area 28)

Al Sadd (area 38)

Al Mirqab Al Jadeed and Fereej Al Nasr (area 39)

Old Doha International Airport (area 48)
2. Set a budget and consider your mortgage needs
Decide how much you want to spend on your new home. This will help speed up your property search and give you a much clearer idea of what type of mortgage plan would be suitable.
Contact our Qatar mortgage advisors in Qatar who will advise you on the appropriate mortgage type and important documents required for your application.
3. Research and consult before making an offer
If you are unfamiliar with the real estate process in Qatar, we recommended consulting a local estate agent to advise you on the market trends, property prices and represent you in making an offer once you've found your dream home.
For a truly smooth and seamless buying process, your real estate agent is equipped to handle all the administrative procedures and legal paperwork, including negotiating the final price and drawing up contracts to close the deal.
Have your mortgage pre-approval and a down payment of 30% prepared so that you can secure your offer quickly.
4. Complete the transfer and register your property
Once the contracts have been exchanged, and the transfer of ownership is complete, you will need to register the purchase with the Real Estate Registration and Authentication Department. If you have bought a leasehold property, you will need to register it with the Office for Registration of Real Estate.
Welcome to your new home!
Feel free to explore our collection of luxury properties below or get in touch with one of our expert estate agents at The Pearl Gates, a leading real estate company in Qatar, for a personalized experience.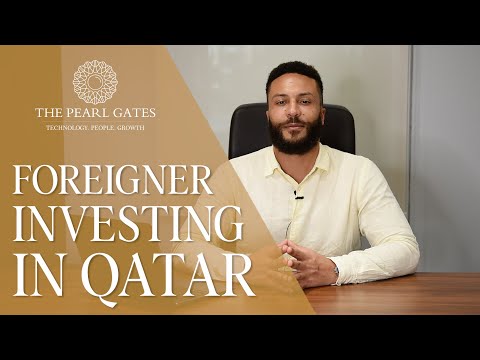 First Time Home Buyers & Importance of inspection
Our expert agents are happy to assist you.
Discover a wide range of property in Doha, Qatar with The Pearl Gates Real Estate Agents.