Real Estate Tips & Advice
As we are the leading real estate company in Qatar, we've put together some of our most valuable real estate tips and advice to help sellers, landlords, buyers, and tenants navigate the market. Whether you are looking to buy or sell a property, rent out a property, or find your next home, our real estate tips cover everything from pricing and staging to negotiating and more. Our insights will help you make informed decisions and get the most out of your investment.
Real Estate Tips for Sellers & landlords
Photos of family, portraits and cards left on the mantelpiece may make you feel connected to your family, but they'll make it harder for your viewers to visualise themselves living there. So pack them away if you can, or replace them with something less personal.
A pet makes your house a home. But they'll stand in the way of your property reaching its best. No matter how clean you keep your home, people will assume that the pet will leave them with work to do when they move in. Let your pet stay with a friend, or check them into a kennel or cattery while you show the place.
Fragrance really makes a great first impression. There's something about being met by a subtle and refreshing smell in a home that makes it feel just right. Whether it's just the smell of good-quality cleaning products and furniture products, a scented candle, or the aroma of freshly made coffee or bread, consider the impression a fragrant home will create.
Go around your property and make a list of every little job that needs doing. No matter how small, it can make a difference. Do all the light bulbs work? Are the switches clean and operating properly? Have you emptied and cleaned around your bins and dishwasher? Do the intercom and doorbell work as they should? Do all the doors and windows open, close and lock smoothly? Get all these small jobs done, or hire a handyperson to help you.
Real Estate Tips for Tenants
Before we begin touring homes for sale, we sit down and determine some specifics about what you're looking for in a new home.
How many square meters?
Number of bedrooms?
How many bathrooms?
Number of levels?
Dining room?
Garage or parking?
Preferred location?
To help the process, you should start by making a list of the dream home factors that are most important to you and your lifestyle. Consider style, location, proximity to work, and schools. Of course, you'll know your price range as well.
Ensuring every corner is inspected and checked for damage is paramount before you make the initial offer. This will help you make an informed decision as you progress in your property journey.
Do consider checking the following :
Is the foundation free of cracks?
Does the house show any obvious water damage? You will find that by examining the ceilings, window areas, and walls.
Are there any damages in the plaster and wallpaper?
Do you detect dampness or mold?
Take a close look at the attic for water leaks and structural integrity.
Check electrical, heating, and plumbing
Test the air conditioner and thermostat
Look at the major appliances included in the unit
Inspect the building quality and drafts
Are there additional structures such as parking or sheds?
When you fall in love with a property, you'll most probably lose sight of whether or not you're achieving a good deal. So it's important to remain cool and conduct your research before signing the contract. This means you won;t end up paying over the odds. Take a look at the prices of similar rental properties in the area and compare them with the property you're interested in.
Wise property investments are directly connected with great locations. Always consider a conveniently situated home before you make an offer. For example: How long will it take you to commute to a central business district during rush hour or at other times? Does it have easy access to local shops? Are there well regarded schools nearby? To get a feel for the place, it's helpful to view the area on different days and at different times of the day, and you might also want to do a trial commute to an area you will need to go to regularly and assess how long this takes.
Whilst you're legally entitled to get your deposit back at the end of a tenancy providing you meet the terms of your tenancy agreement i.e. pay your bills on time and don't cause any damage to the property, tenancy deposits can still represent a significant initial outlay.
What about other charges? Make Sure your agent briefs you on all expenses.
Before you get the keys to your rental property, you should sign a tenancy agreement. This document sets out the expectations of both you and your landlord.
You also have the right to:
be protected from unfair eviction and unfair rental increases ( Case to Case-based on market conditions)
check the clearance of utility bills and service charges.
get your deposit back at the end of your tenancy, as long as you meet your responsibilities as a tenant
live in a property that's in a good state of repair and is safe
quiet enjoyment, unless the landlord requests to do an inspection - for which you should receive sufficient notice ahead of the appointment (24 hours except in an emergency)
Your responsibilities as a tenant include:
taking care to avoid damaging the property
paying the agreed rent on time
paying all other bills and charges as specified in your tenancy agreement
paying for any damage caused by you or your guests
allow your landlord access to conduct inspections and to do any necessary maintenance work after sufficient notice.
not sub-letting the property unless your tenancy agreement says you can
reporting any problems with the property (for example, mold or broken windows) to your landlord in good time so that they can arrange for these problems to be fixed.
It's good to ensure you're fully up to speed when it comes to your responsibilities as a tenant.
Real Estate Tips for Buyers
Price is the primary consideration for sellers. With competitive interest rates and the choice of financing available on the market, buyers outnumber listings. So sellers hope to receive offers at the asking price or above.
If you're competing for a home that you're keen on buying, consider adding a clause to your offer stating that you will top the highest bid by an "x" amount. Of course, cash offers can be attractive to sellers because a cash deal eliminates lender financing.
The rising demand for property that ticks all the boxes is seeing a market where sellers experience the benefit of multiple offers for their homes. So what can you do to stand out as a buyer among the multitude of offers?
Work with real estate professionals who know their business. Your agent's responsibility is to get you the best deal and keep your offers in the game until the last minute, mindful of your interests throughout.
Sell first. Selling first enhances your position in a multiple offer situation because you may make non-contingent offers.
Be prepared to buy on the spot. Now, this doesn't mean you should make an uninformed decision. Just remember that frequently, what your first feel about the property can also be the right reaction.
Be flexible. If you find yourself in a multiple offer situation and desire to win the bidding, be flexible in handling each step in the process. A capable agent can be of help in a situation like this.
If you are not a cash buyer, then a pre approved mortgage can give you peace of mind. A pre approved mortgage helps you plan and secure a home that meets your budget. Besides, the lender issues a pre approval after a thorough evaluation of your application and verifying your employment and financial information.
Having your loan pre-approved will give you a sizable advantage as you begin the process of finding your dream home.
When making an offer on a home to purchase, you will want to consider a "Good Faith Deposit". In addition to being a sure way to confirm your interest in the property, a substantial deposit helps the seller consider your offer more seriously in a multiple offer situation.
By committing more money upfront, you're assuring the seller that you are sincere in performing your side of the transaction as a buyer.
Be sure to inspect the property along with your real estate agent in Qatar. An experienced agent will attend the inspection with you, guide you through each aspect to be checked during an inspection, and ensure that the property features and details specified on the contract are present and functioning properly. However, the inspection to be done by professional inspectors.
Negotiating your home price can be one of the most challenging tasks you face during the home buying journey. However, an agent with vast market knowledge will be the perfect person to guide you through the arduous negotiation. Here are a few helpful questions you can ask to help you think through the negotiation and secure the best value for your purchase.
Why is the owner selling?
How much did the seller initially pay for the home that you're considering?
What does the seller like most and least about the property
HHas the seller had any problems with the home in the past?
Are there any nuisances or problem neighbours?
The Pearl Gates, a leading real estate company in Qatar showcase a large variety of property in this serene community. Browse through our exclusive collection and get in touch with our friendly team.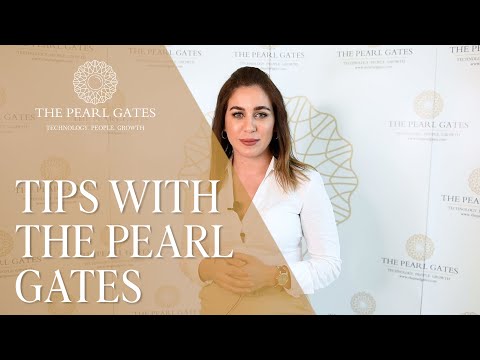 Still need help with something?
Speak with one of our advisors today for a personal touch.