What is multifamily property?
A multifamily property is any property that has more than one unit. It is an excellent way for first-time investors to enter the rental market, as they are typically financed by banks in the same way as are single family homes.
Advantages of Investing
A steady source of cash flow with predictable rent payments, especially in a robust and growing property market like Qatar.
Reduced risks compared to other real estate asset classes like commercial properties because people need somewhere to live even during an economic downturn.
Common Risks of Investing
Variable operating costs and down payment required by lenders, depending on location.
High renovation and maintenance costs due to the property size and total number of occupants
Capital stack structure 
Syndications and fee structures
Marketing and Turnover Expenses
Valuation and Underwriting
Identifying the targeted properties
Initial underwriting, which may include current rent-roll, total number of leased units, total number of tenants, total amount of rent generated by the property, floor plans and layouts, current operating expenses, and leases lengths
Visiting the property to inspect its condition, location and trading area in order to plan maintenance needs, renovation or any other improvements.
Doing market research and refining underwriting, including debt quotes, updated rental market trends, updated rent roll/T-12, and revised renovation budgets.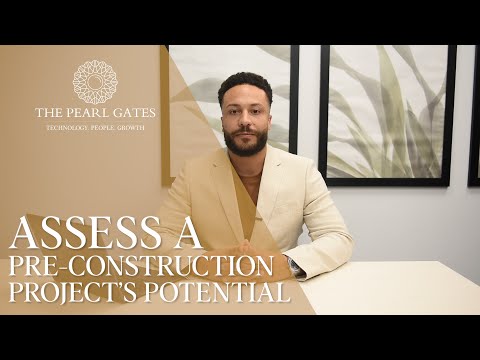 Looking to Invest In guaranteed return properties ?
Speak to one of our expert's today for a personal touch.
Play Movie
Multifamily Investment Analysis
Risks To Watch out
Operating Costs
Renovation / Maintenance Cost
Vacancy
Unforeseen Economic Conditions
Exit Value  
Deal Opportunities
Benefits To Look For
Decrease Operating cost
Renovation Rental Premiums
Rental Growth
Location Development
Cap Rate Compression
Multifamily Expense and Revenue Drivers
Revenue
Unit Mix Modelling & Weighted Averages 
Rent Growth Analysis 
Rent Vs Buy Analysis 
Vacancy Analysis 
Multifamily Expense Drivers
Expenses
Operating Expense
Property Management Fees
Marketing and turnover expenses 
R&M and contact services 
Utilities and reimbursement
Are you ready to invest in Multifamily Property?
Find out how we can help you to invest in multifamily property.
Enquire Now